Adventures as you travel between the River Lahn and the hills and forests of the Westerwald
The Lahn is a tributary of the Rhine and rises in the Rothaargebirge in central Germany. On its way to the Rhine its route covering 242 km takes it through many nature reserves and lovely historical towns before it finally joins the Rhine in Lahnstein near Koblenz. The 55 km long River Dill is a tributary of the Lahn. The two rivers form a water sports paradise in the middle of a beautiful natural setting. Although they are located less than 100 km from Frankfurt and 120 km from Cologne, these two gently flowing rivers and the area they flow through offer a perfect setting for everyone interested in a more active form of tourism in the middle of nature. The phrase "Paradise in the middle of nature" says it all. The 160 km long section of the river between Marburg and Lahnstein is ideal for canoeing. The current is gentle, the surface of the water undisturbed and navigable throughout the year. No wonder the Lahn is Germany's favourite river for canoeists. You will find more information for tourists about the Lahn on the official website of the Lahn Valley Tourism Association (Lahntal Tourismus Verband):
https://www.daslahntal.de (This link will bring you to a German-language website)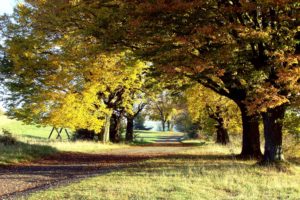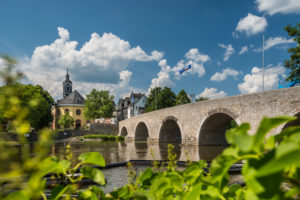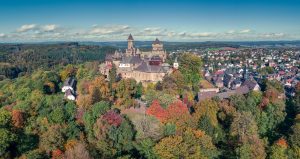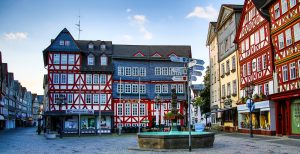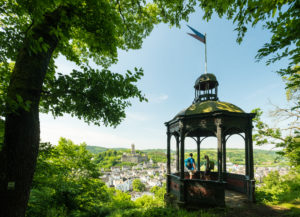 Sources for text and other content: our thanks are due to the "Travel in Germany 2020" magazine which Susanne Wang, of WW Media Verlag made available to us, and also to various regional tourism websites from which we were able to compile material (see the links).